Discover an easy way to create a more satisfying work-life balance in 2015.
Success Calendars have helped many people gain a better control over their lives. They will help you live more by design and less by default so you can lead a more satisfying personal and professional life. I discovered the power of focusing through color-coded time planning. Now let me show you..... Access These Resources Now
Bonus Live 2015 Annual Planning Online Workshop
Until December 5/2014 everyone who signs up to access Success Calendars Resources will automatically be registered to attend my free online workshop on December 5th, 10:00 - 11:30 am Pacific Time (1:00 - 2:30pm Eastern Time) to learn how to develop more personal time freedom. The link to regsiter is on the top of the resources page.
In this 90 minute online workshop you will learn:
The time trap that prevents you from living your best life
Why you need to plan your personal life and lifestyle first
The essential element for creating better work-life balance
The importance of planning time freedom one year at a time
Why Brian Tracy's Law of Forced Efficiency is so effective
Why your time map will help you enjoy the Holidays more
Feedback: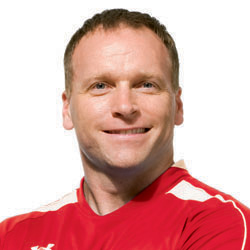 "I have been using Wayne's color-coded calendar system and Annual Roadmap for many years now to produce extraordinary results. I can't imagine my life without his systems as they have created much time freedom & money freedom. His systems are for ANYONE that is looking for high-performance & peak productivity. They are game-changers for your business & life!"
Todd Durkin, MA, CSCS
Trainer to the NFL & MLB superstars
Sign up below and you will be registered for the Annual Roadmap Workshop and then redirected to the resources page. In the future you'll also receive additional information on how to create more money and time freedom.
Note: Before the workshop you will receive a an email with a link to a PDF Program that includes some of my slides, sample versions of Annual Roadmaps™, templates and instructions to help you build your 2015 Annual Roadmap™ Success Calendar.
ABOUT WAYNE COTTON, CLU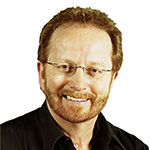 Wayne Cotton, CLU is a well-respected leader in the financial services industry. He qualified for the Million Dollar Round Table, Court of the Table or Top of the Table for 21 of his 28 years as a financial advisor. In 1996, Wayne activated a successful succession plan and is proud of the fact that his original practice is still in the same location with the same name on the door.
Wayne has given over 1,000 industry talks and workshops, including main platform presentations at the Million Dollar Round Table®. He started an information publishing business in 1981 to help other financial advisors implement programs and systems to guide their growth. Wayne has helped tens of thousands of advisors achieve higher levels of business growth and personal work/live balance.