Discover an easy way to create a more
satisfying work-life balance in 2024.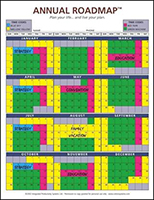 Are you open to more Personal Time Freedom?
Let me guide you to a higher level of personal freedom in the New Year.
I know. Your first reaction may be "I need a lot more money freedom before I can have more time freedom". But actually, you can have both. They can go hand in hand.
Let me teach you how this works.
Learn how you can lead a more satisfying personal and professional life through the power of color-coded time calendars.
Annual Time Freedom Online Class - Recording now available
My 90 minute online training class on how to use Success Calendars will help you create a better life.  You'll see how to use this process and in the class, I'll get you started on your Time Freedom Annual Roadmap™ for 2024. There is nothing to buy and everything to gain. 
In this 90 minute online workshop you will learn:
The time trap that prevents you from living your best life
The importance of planning time freedom one year at a time
Why you need to plan your personal life and lifestyle first
The essential element for creating better work-life balance
How to use color-codes to define time in time blocks
How it is possible to generate far more income at the same time
Why Brian Tracy's Law of Forced Efficiency is so effective
Why you need to build  "Model Year" first to get started
Note: When you sign up, you'll also have access to a Resources page that has templates and additional instructions on using annual and quarterly planning Success Calendars. Once a week you'll receive an email with short, 4 to 8 minute videos on Precision Growth focused topics that deliver value to you.
You'll also receive periodic invitations to check out my Precision Growth exclusive online classes and live workshops.
Don't worry, you can unsubscribe at any time. Each email has an unsubscribe button. Also we'll always treat your personal details with the utmost care and will not sell them to other companies for marketing purposes.
Access Resources Here:
Testimonial from an excited Success Calendar user: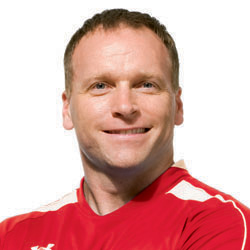 "I have been using Wayne's color-coded calendar system and Annual Roadmap for many years now to produce extraordinary results. I can't imagine my life without his systems as they have created much time freedom & money freedom. His systems are for ANYONE that is looking for high-performance & peak productivity. They are game-changers for your business & life!"
Todd Durkin, MA, CSCS
Trainer to the NFL & MLB superstars
---
ABOUT WAYNE COTTON, CLU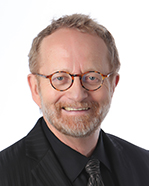 Wayne Cotton, CLU is a well-respected leader in the financial services industry. He qualified for the Million Dollar Round Table, Court of the Table or Top of the Table for 21 of his 28 years as a financial advisor. At his peak, Wayne produced well over the Top of the Table level in only 65 work days a year. Wayne activated a successful succession plan for his financial business to devote more time guiding financial advisors to extraordinary growth using The Cotton System to practice Precision Marketing.
Over the years Wayne has delivered over 1,000 industry talks and workshops, including main platform presentations at the Million Dollar Round Table®. He has helped tens of thousands of advisors achieve higher levels of business growth and personal work/live balance. He also conducts a few exclusive live workshops in which he teaches advisors how to implement his five key Principles of Growth™.
Contact Wayne at: waynecottonclu@cottonsystems.com