Do You Need a Process That Gives
You More Time Freedom?
Success Calendars have helped many people gain a better control over their lives. They will help you live more by design and less by default so you can lead a more satisfying personal and professional life. I discovered the power of focusing through color-coded time planning. Now let me show you…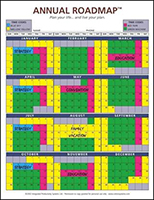 Basic Version
Advanced Version
Create Your Annual Time Plan
Balance your work and your personal life by creating an annual time map. A color-coded calendar will help you create clarity of an exciting year with proper allocation of time for the things that are important to you. You will use five colors to map out your ideal life, one year at a time. There are six resources to help you complete your first Annual Roadmap™.
We recommend you take the following steps. Print the printed materials in the first four steps below. Then listen to the recorded webinar on how to create your Annual Roadmap™. Start with the "Model Year" and then develop your Annual Roadmap for the current year.
Click here for a step-by-step guide on the Annual Roadmap
Click here for a sample of the Basic Version of the Annual Roadmap
Click here for a sample of the Advanced Version of the Annual Roadmap
Click here for a blank version of the 2015 Annual Roadmap
Click here for an online Instructional Class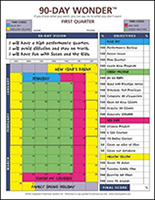 Basic Version
Advanced Version
Build Your Quarterly Strategy
Build your own customized 90-Day Strategy to accomplish what you want each calendar quarter. Use Wayne's 90-Day Wonder™ Success Calendar to fine tune time allocations and to prioritize your MVPs (Most Valuable Projects) to complete during the quarter.
A clear strategy makes a huge difference in your ability to stay on track for 90 days at a time. If you know what you want, you can say "no" to what you don't want.
Here are some resources to help you with this critical project.
Listen to a Recorded instructional Cotton Coach Workshop
Wayne recently conducted on how to build your 90 Day Strategy. There are two parts to this two-hour virtual event:



How to maximize your time freedom with better work-life balance.
Develop the right Priority Project List to maximize your performance.



View recorded workshop ->
https://www2.gotomeeting.com/register/606489506



Before you listen to the class, we recommend you download a few resource materials that will help with your quest to accomplish more 90 days at a time. 

Print a color copy of a Basic 90-Day Wonder
Click here for a sample of the Basic Version of the 90-Day Wonder


Print a color copy of an Advanced Version
Click here for a sample of the Advanced Version of the 90-Day Wonder


For printed instructions and blank 2015 90-Day Wonders
Click here for blank versions of 2015 90-Day Wonder Success Calendars
---
Marketing Advice For Financial Advisors Only
"Marketing... the Key to Business Success" - Financial Advisors Ebook
Discover the marketing myths that can and will prevent you from achieving your true potential! Do yourself a favor and download my free e-book. There is no catch. Just solid information drawn from my 28 year career as a financial advisor and the thousands of advisors who have learned from my experiences in building a highly successful practice. You'll learn about: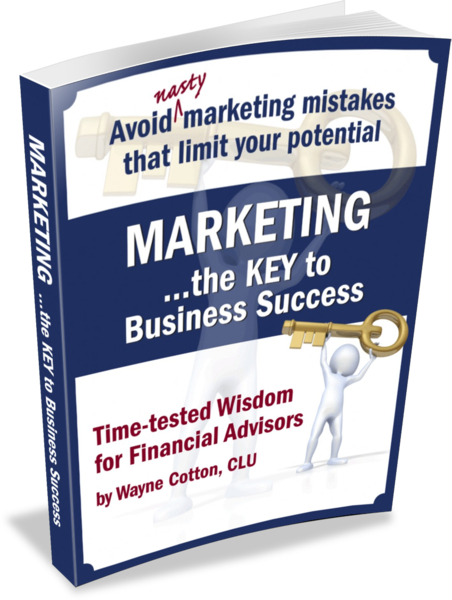 Your Number One Constraint that Prevents Success
Living in the "House of Pain" and How to Escape
The Myth of Multiple Methods of Marketing
The Hidden Costs of Attraction Marketing
The Challenge of Referral Marketing
The Science of New Client Selection
The Power of Precision Marketing
Plus much, much more…
---
ABOUT WAYNE COTTON, CLU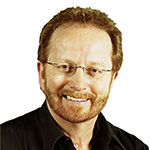 Wayne Cotton, CLU is a well-respected leader in the financial services industry. He qualified for the Million Dollar Round Table, Court of the Table or Top of the Table for 21 of his 28 years as a financial advisor. In 1996, Wayne activated a successful succession plan and is proud of the fact that his original practice is still in the same location with the same name on the door.
Wayne has given over 1,000 industry talks and workshops, including main platform presentations at the Million Dollar Round Table®. He started an information publishing business in 1981 to help other financial advisors implement programs and systems to guide their growth. Wayne has helped tens of thousands of advisors achieve higher levels of business growth and personal work/live balance.